Written By: Graeme MacPhail, REALTOR of Royal LePage Nanaimo Realty. I'd love for the opportunity to earn your business and assisting during the complicated process of buying and selling at the same time! Give me a call.
Selling your first home can be an exciting but also overwhelming and stressful experience so its important to make sure you have the proper guidance to help steer you in the right direction. Tying in the purchase of your second home to this experience will no doubt add more details to be looked after so its important to have the right expertise to help you prepare, and look after you along the way.
This blog will help go through details to make sure are looked after and what to consider when you are both buying and selling at the same time, as well as some tips that can help you be informed, save money, and hopefully have it be an anxiety free process!
What To Consider When Selling Your First Home?
Should I buy or sell first?
Unlike your first purchase you now need to consider the sale of your home and if you want to buying your new home first, or selling your current home first. The answer to this question is rather situational and depends on the some of your own risk feelings, as well as the desirability of your existing homes property on the market.
Selling First
A benefit to selling first is that you know exactly what you have now sold your home for, and now have a really good idea of the funds available to you to go out and make your purchase. You also now have dates that you can line up your purchase to or even start to make plans with friends or family to house you for a small time if your purchase and sale don't perfectly line up. Something to keep in mind when selling first is to potentially give yourself a long closing window to allow more time to purchase your next home. If you are hoping to sell with a very specific dollar in mind, selling first may be the way to go. Just keep in mind that in the time that you may potentially wait for the market to go up to get you that 'higher' dollar amount, so will the cost of the next home that you purchase go up. Its all relative.
Buying First
A large advantage to choosing to buy first is that you can take a bit more of your time with your purchase and make sure that your next home is a perfect fit for you. This route though may now put a bit more of a pressure on your selling efforts and you might be advised to list your home with an appropriate price to help achieve a quick sale so you are not tied up owning two properties. You would be well advised to have spoken to a mortgage broker / bank about what your financial capabilities are and if you are able to hold two homes at the same time or not or if you're a candidate for bridge financing.
You can also potentially write as part of your purchase an offer that is "subject to the sale" of your current home. This can be a bit trickier to negotiate as it can make your offer be seen as 'weaker' and most certainly is a harder thing to negotiate into an offer during a hot and fast moving market. To get it accepted with this subject you may potentially have to pay a 'premium' to make the seller willing to accept your 'subject to the sale' offer.
A thorough chat with both a real estate professional and a mortgage broker to understand your capabilities, and assessing your own goals and risk tolerance would be an important step to undertake.
Coordinating Closing & Possession Dates
This part can sometimes be tricky and it is important to make sure that you and your REALTOR best understand your situation so you can make sure that both your buying and selling efforts line up for completion and possession. Ideally, you want them to perfectly line up so you don't need to find any interim housing situation between your sale completing and getting possession of new purchase.
More often than not, the completion of the sale will happen on a different day than possession of the home changes hands as the money of your sale will likely be needed to fund the purchase of your new home.
The Ideal Scenario For Example:
Monday: Your sale completes and the buyers transfer you the funds (You are still in possession of your old home)
Tuesday: You pay for the purchase of your new home with the new funds received yesterday (You haven't taken possession of the new home yet as the sellers
Wednesday: You take possession of your new home mid day, and give up possession of your old home for the new owners.
This takes a serious attention to detail between the REALTORS representing the buyers and sellers as there is often a large domino of these transactions happening at once.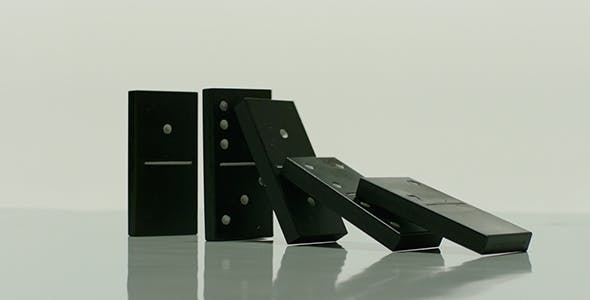 You would be also well advised to speak to your broker about the possibility of bridge financing where the lender may "bridge" you the funds to allow you to purchase the new home while you way for the sale to complete on your old home. This allows for more flexibility in arranging the dates of completion and possession. This can come with a few extra costs, but you may deem the costs worth the decreased stress of perfectly lining up your purchase and sale.
Buying and selling can certainly be a tricky undertaking and if not prepared and not properly guided by a REALTOR can be a really stressful situation. If you're thinking about looking at making a switch in homes give me a call, I would love to have the opportunity to earn your business and help you in any way I can. Call/text me at 250-667-3441 or email me at graeme@macphail.net!